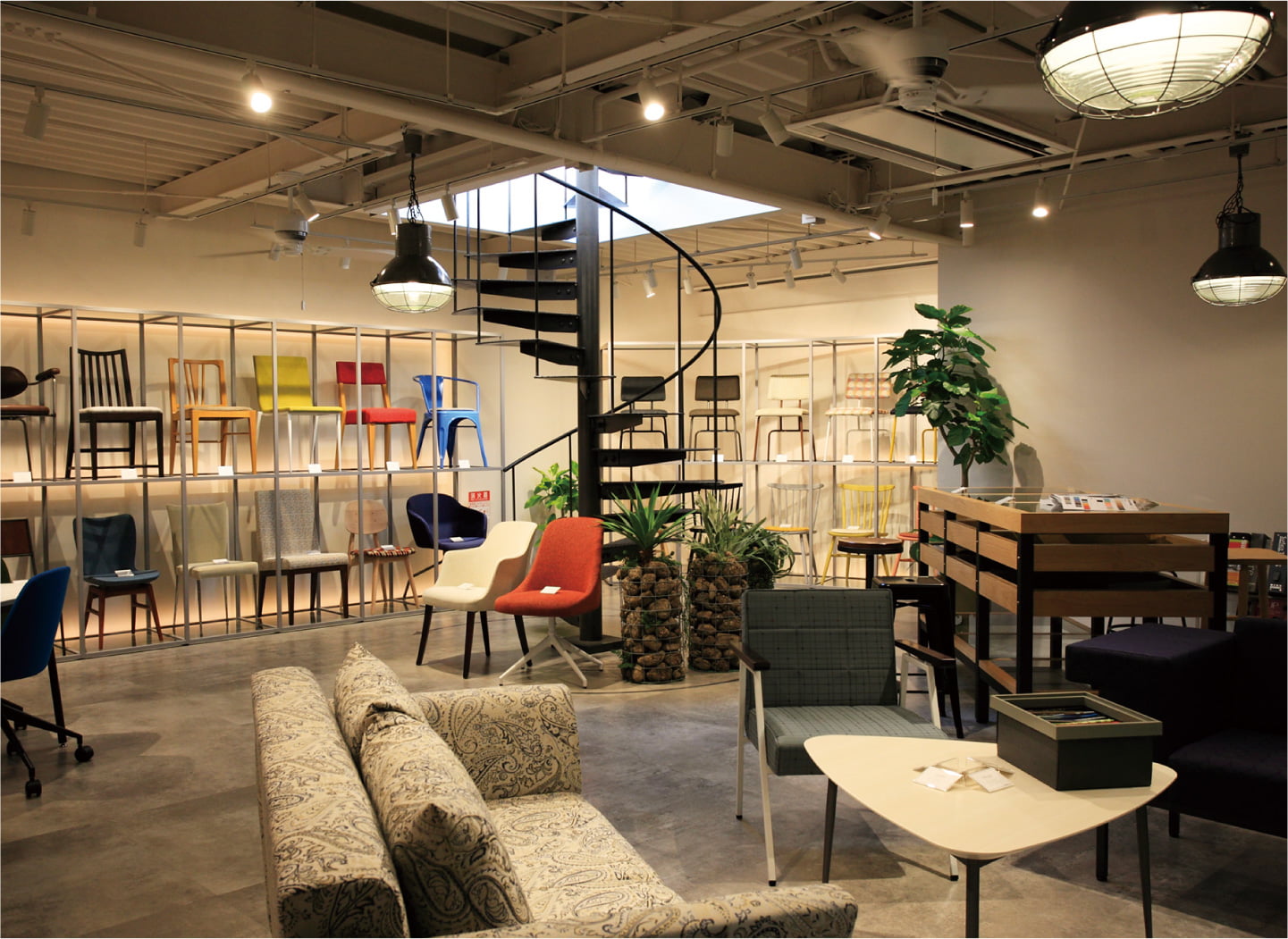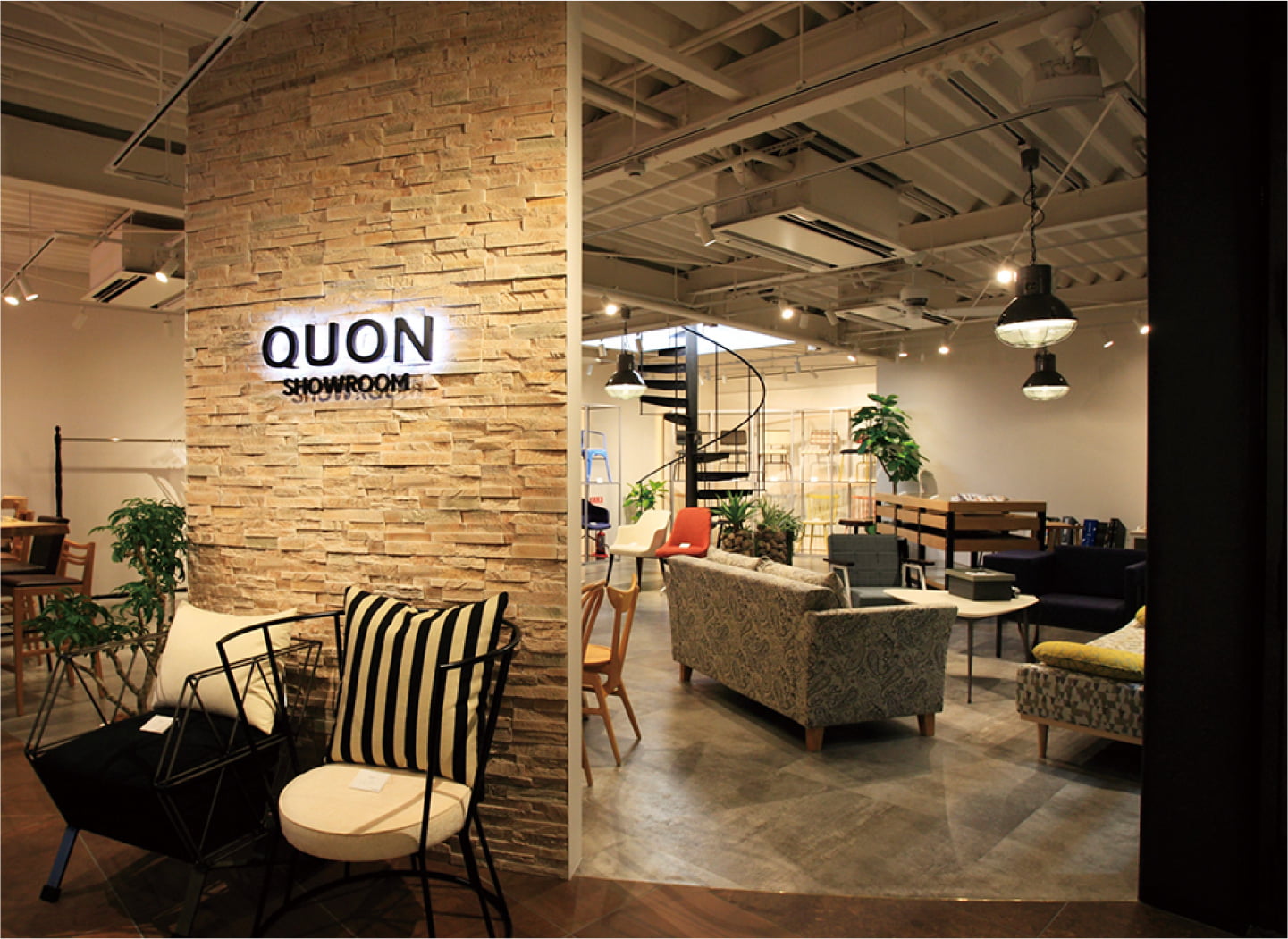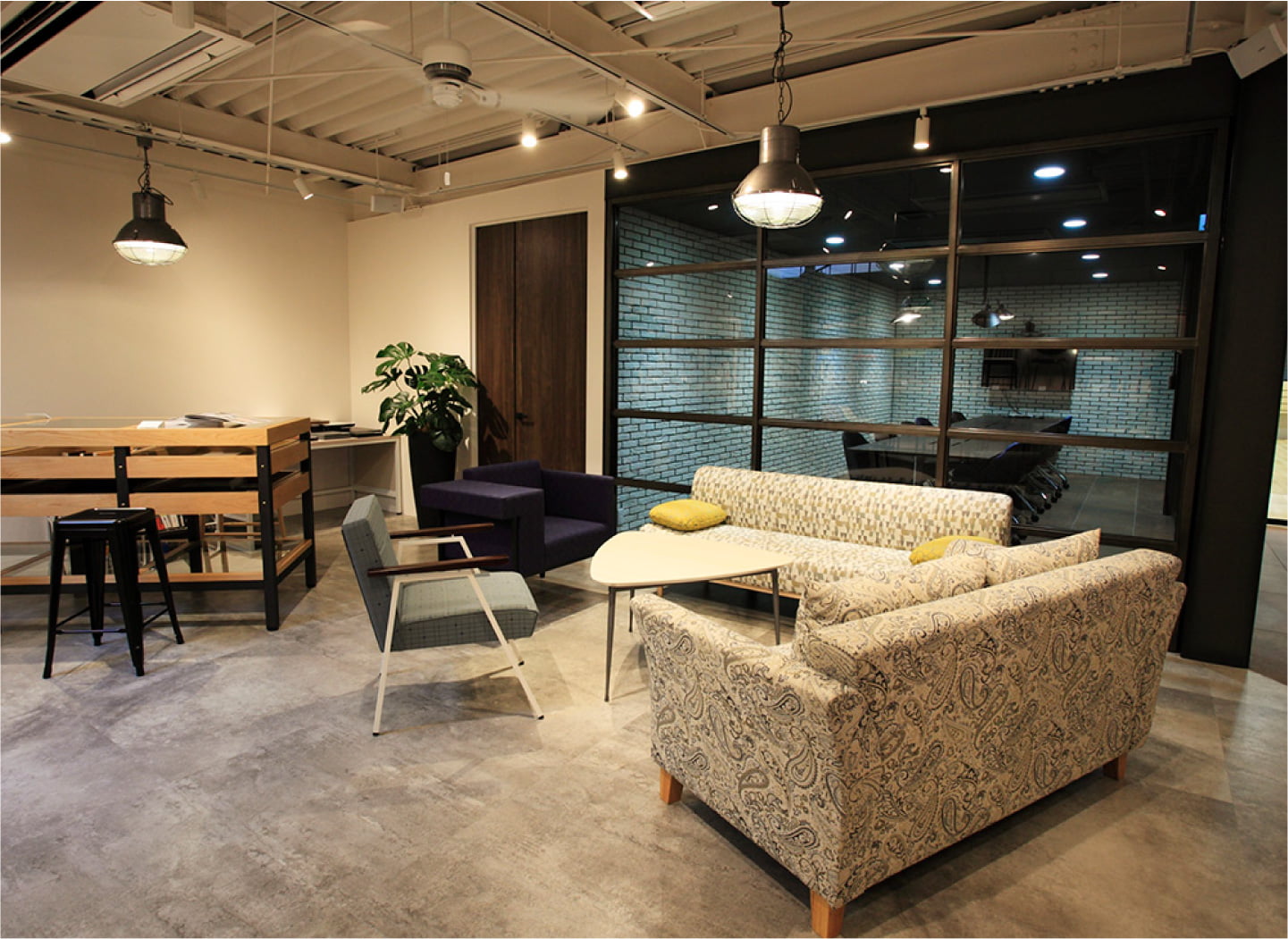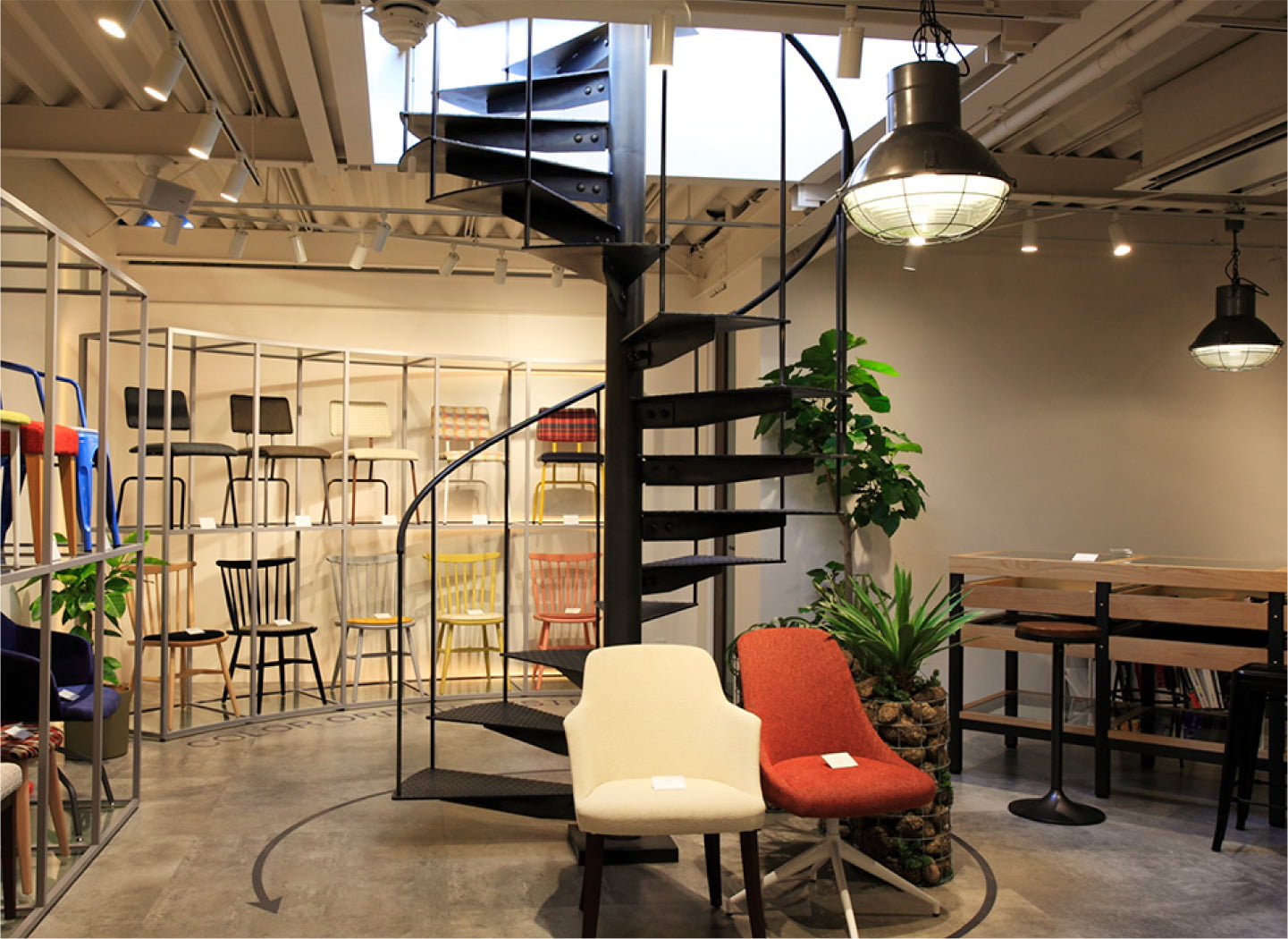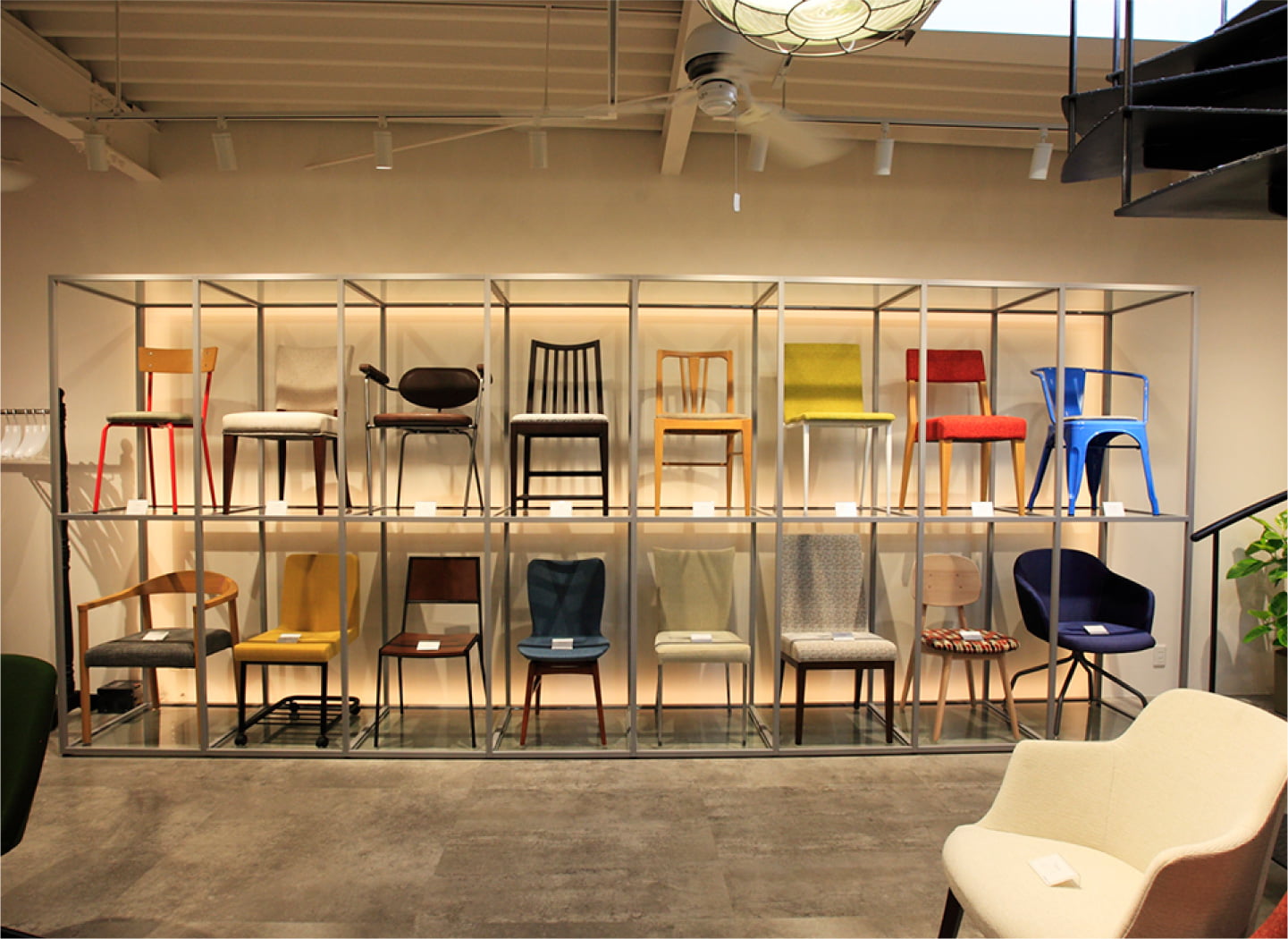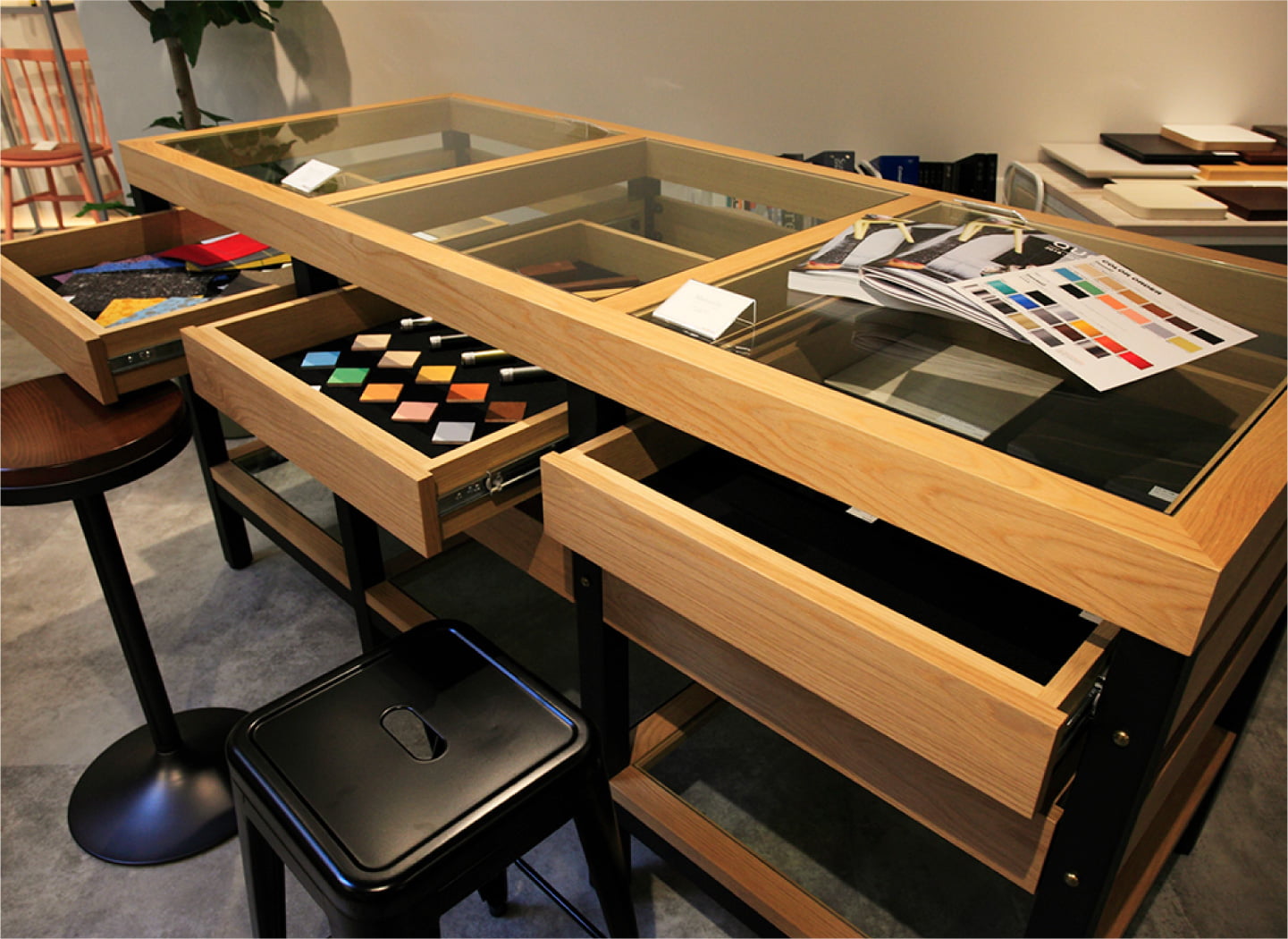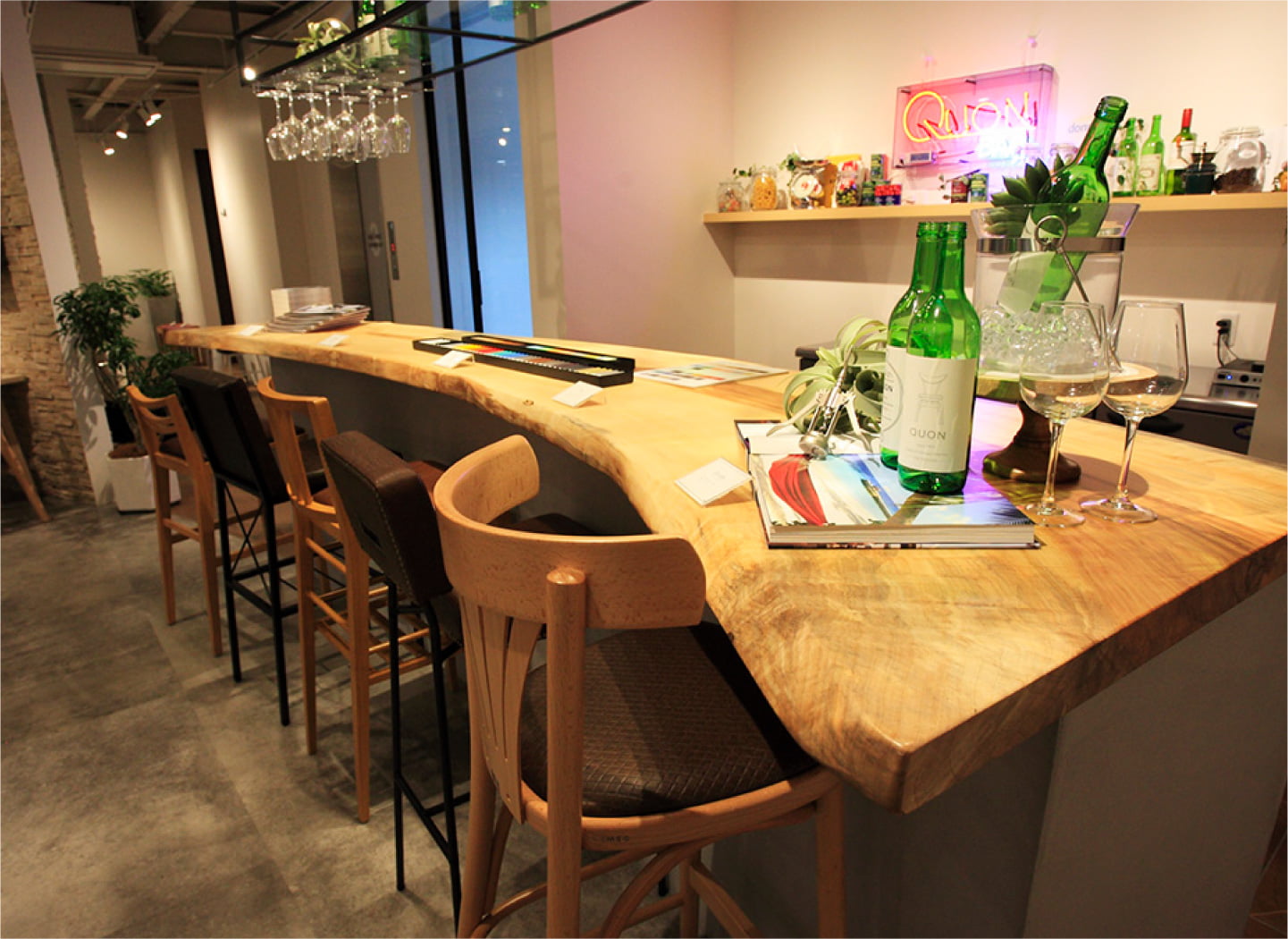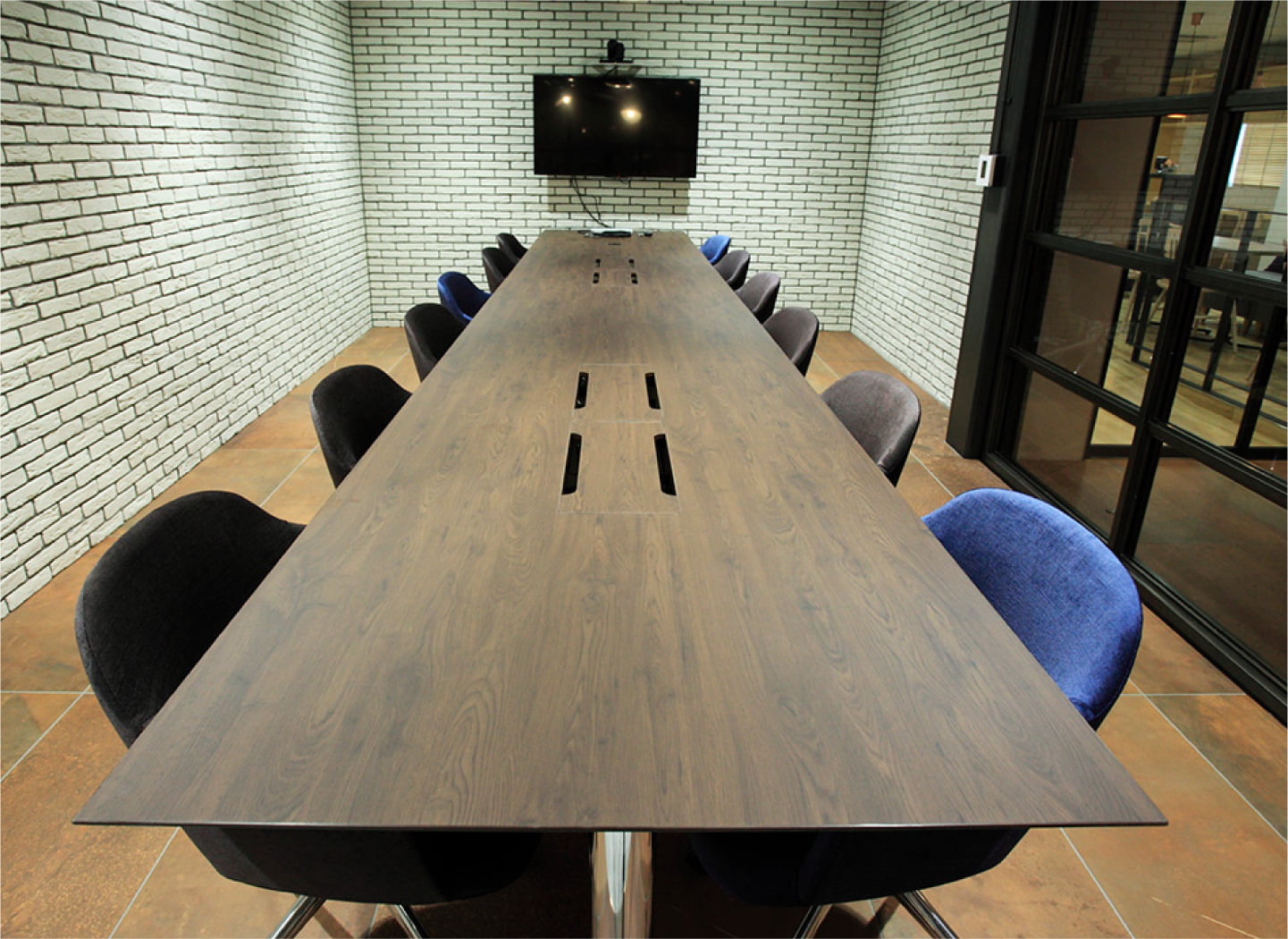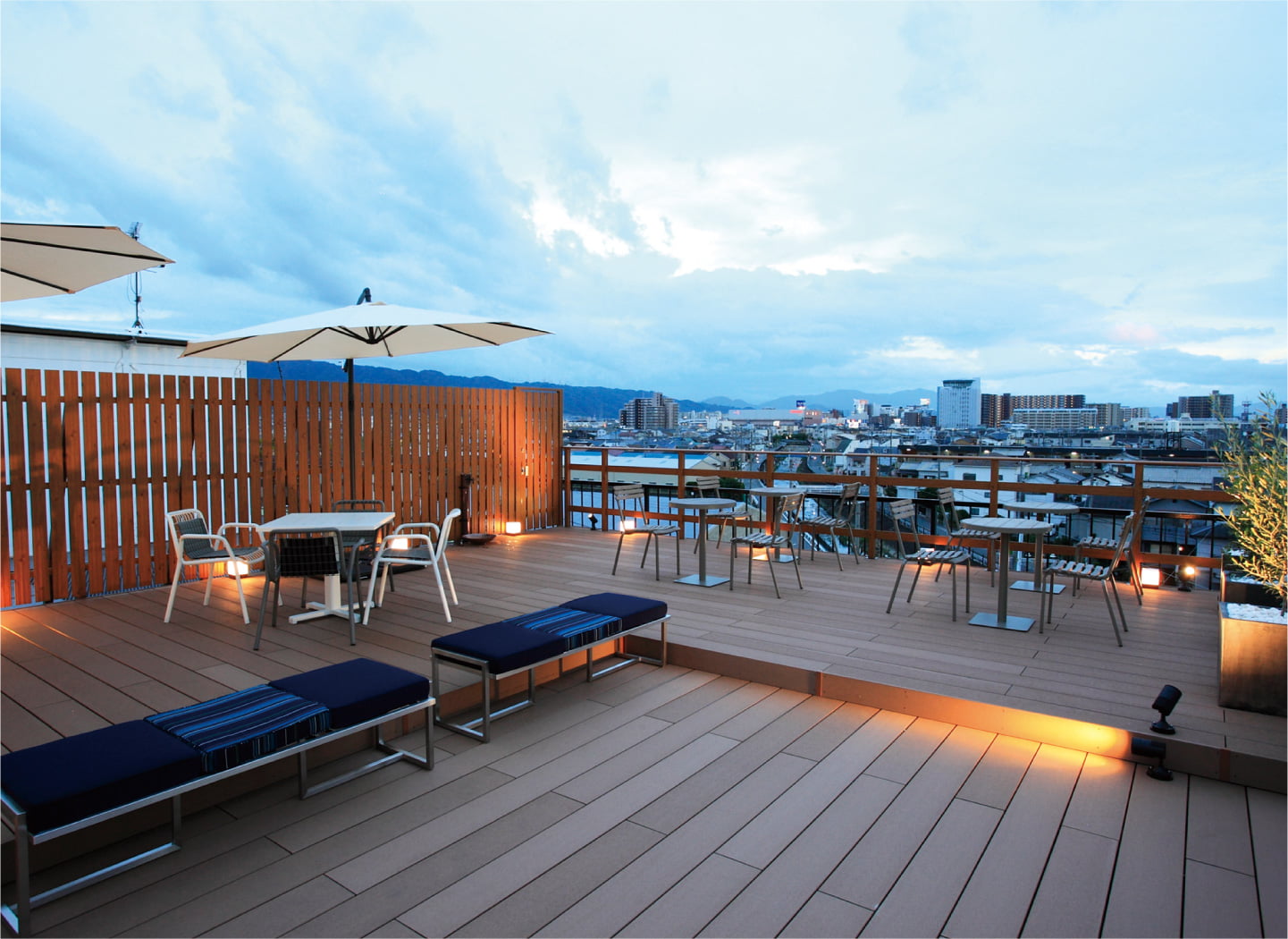 This is a space with industrial interior design accentuated with a spiral staircase and a bar counter. Five different types of chairs with the same design are laid out to let users directly experience the characteristics of the products and the advantages of the color ordering service.
OUTSIDE

Roof Showroom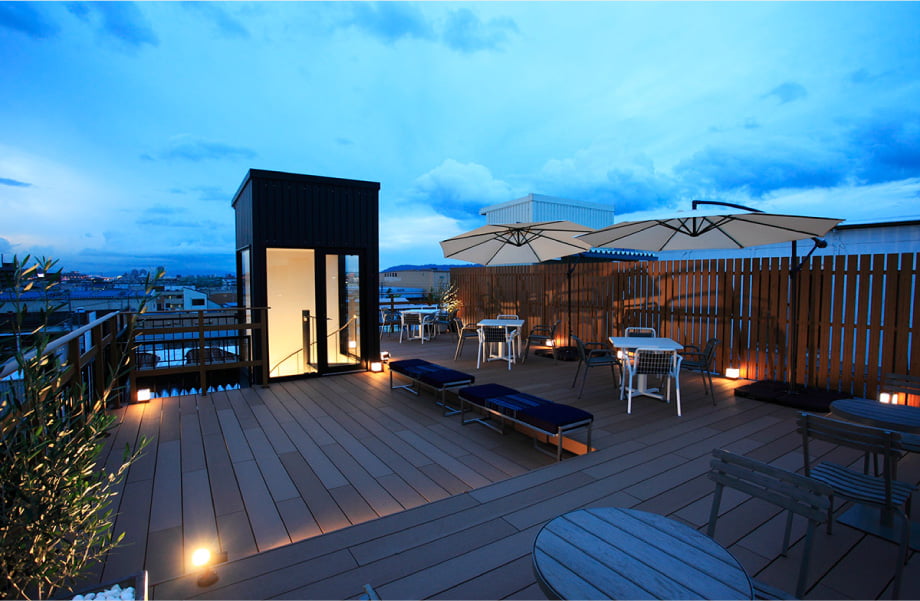 The roof showroom represents one of the benefits derived from the renovation project. This is a new space that enables customers to directly experience how QUON products for exterior use can be employed according to the season, time of day, or weather conditions.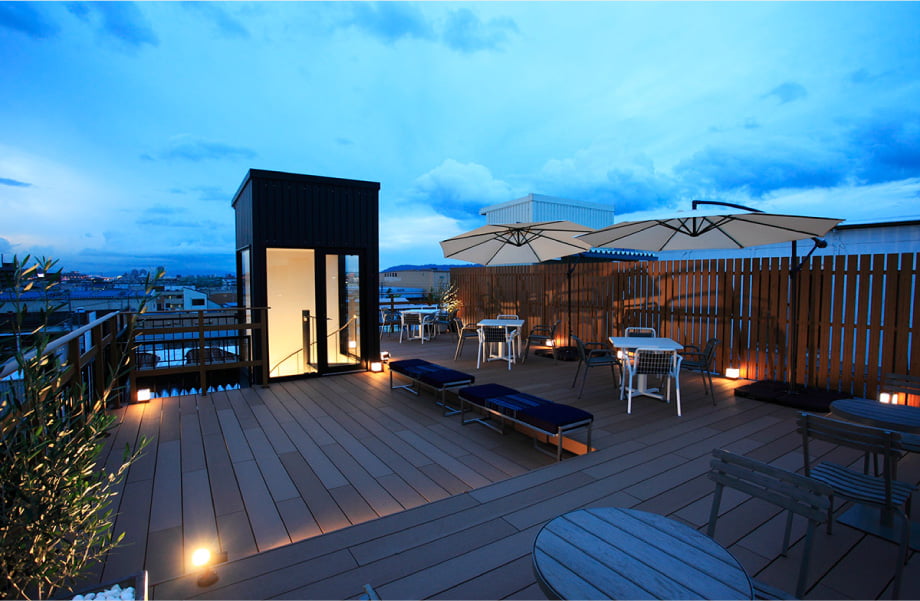 Location
Osaka Head Office Showroom, Otsu Co., Ltd.
2-1-1, Kusune-cho, Yao, Osaka
581-0814
Tel: +81-72-996-8708
Fax: +81-72-996-8472
Opening Hours (reservations required): 9:00 AM to 5:00 PM
Closed: Saturdays, Sundays, and public holidays
QUON TOKYO SHINAGAWA SHOWROOM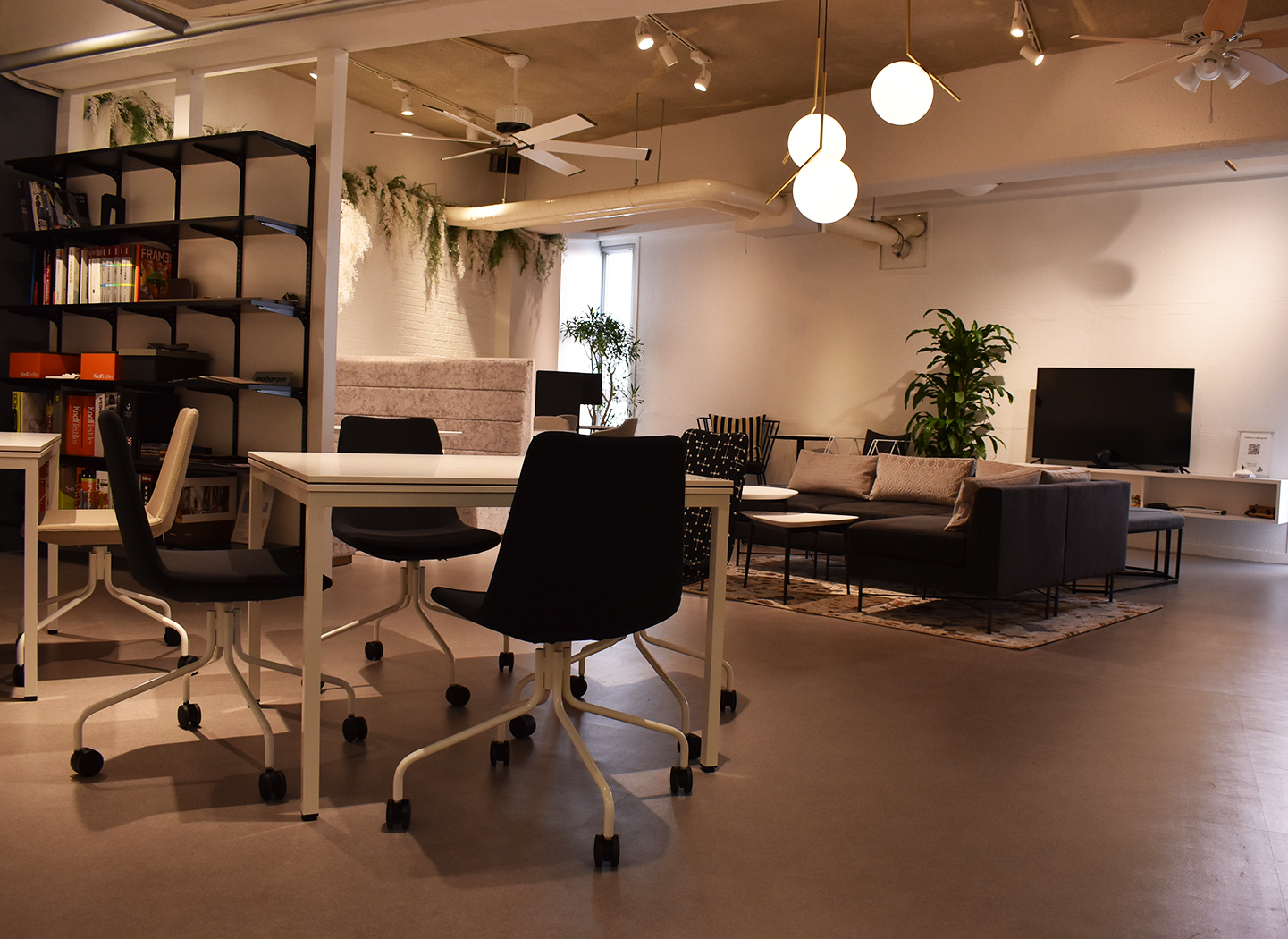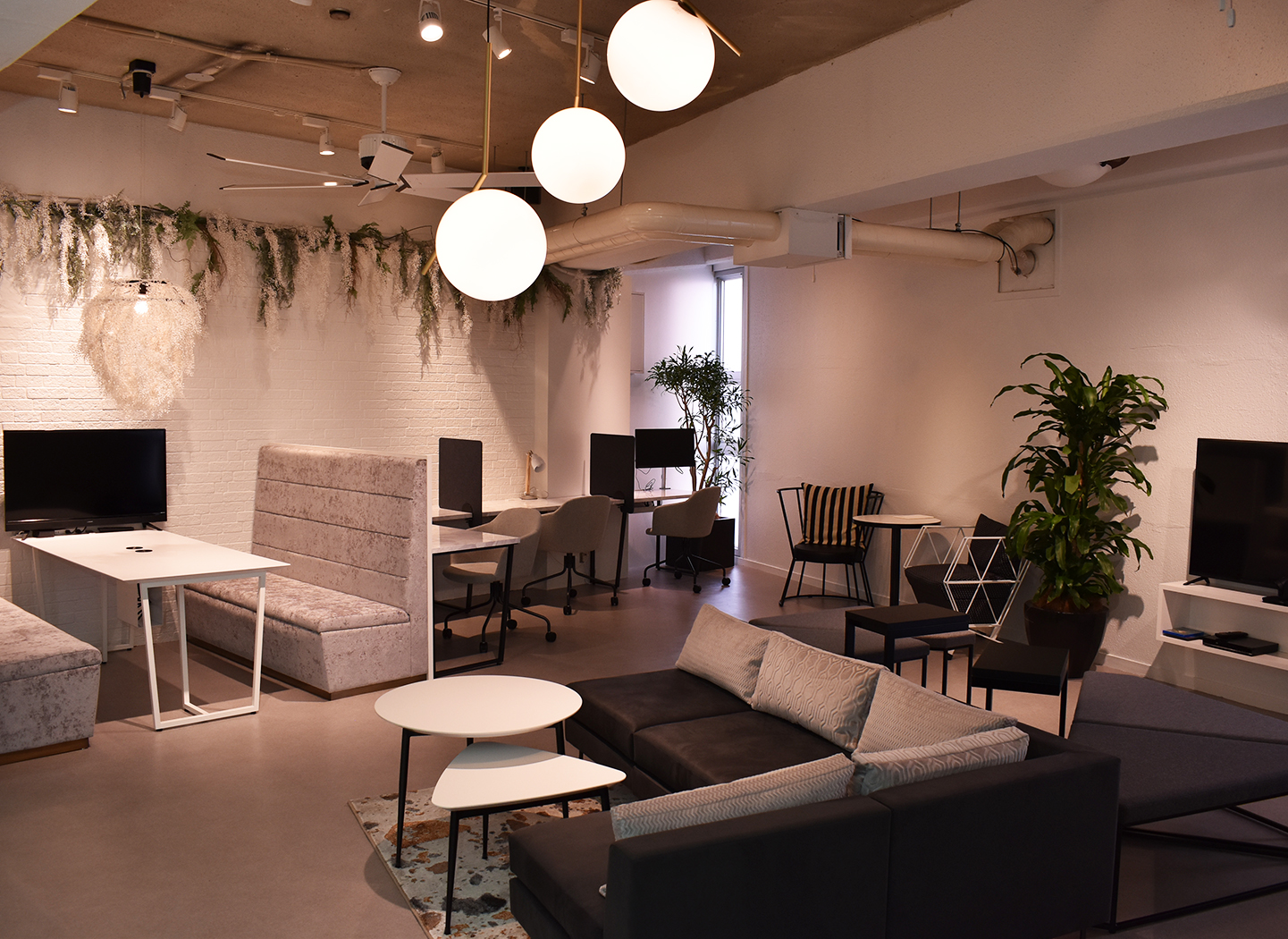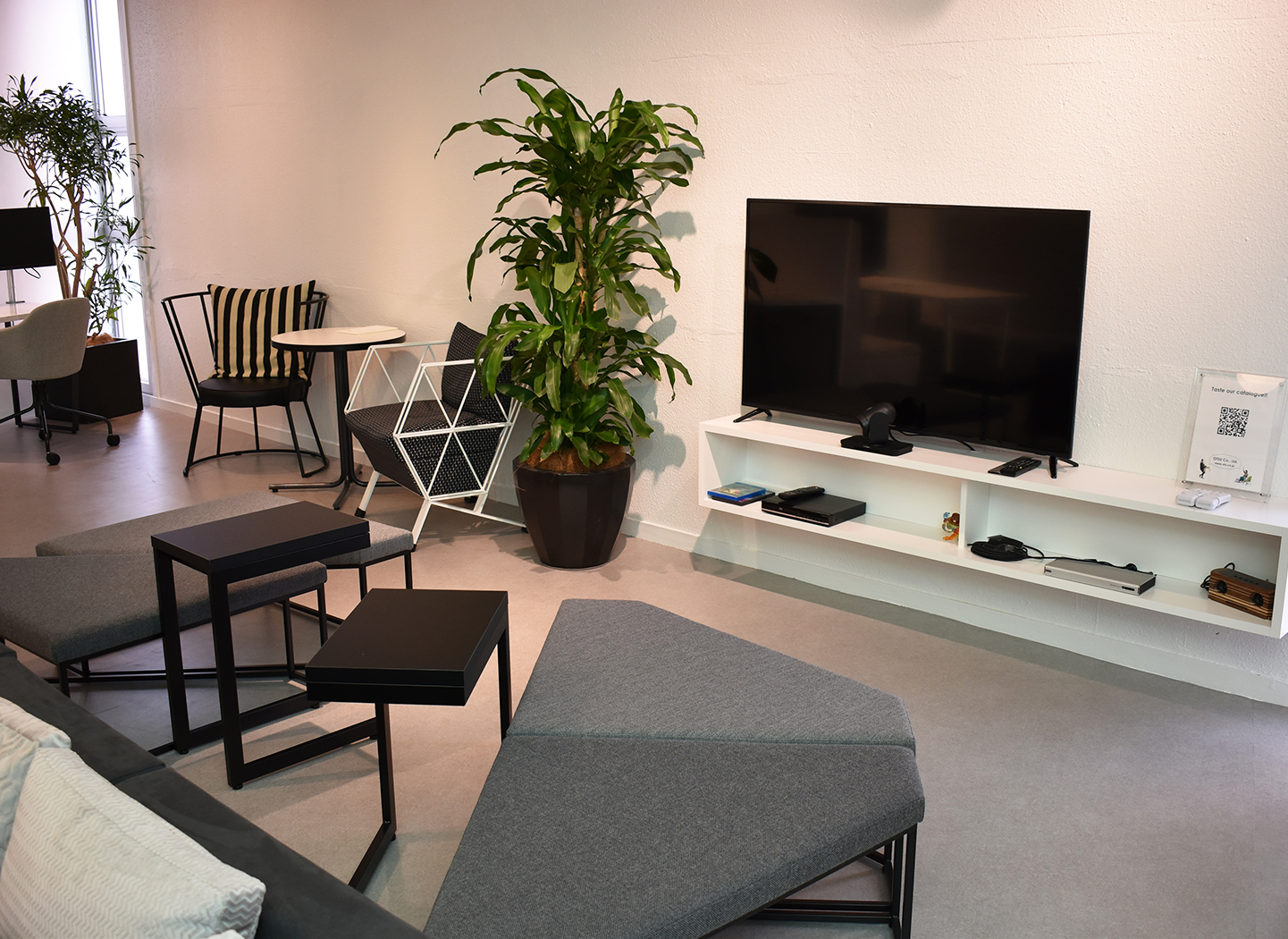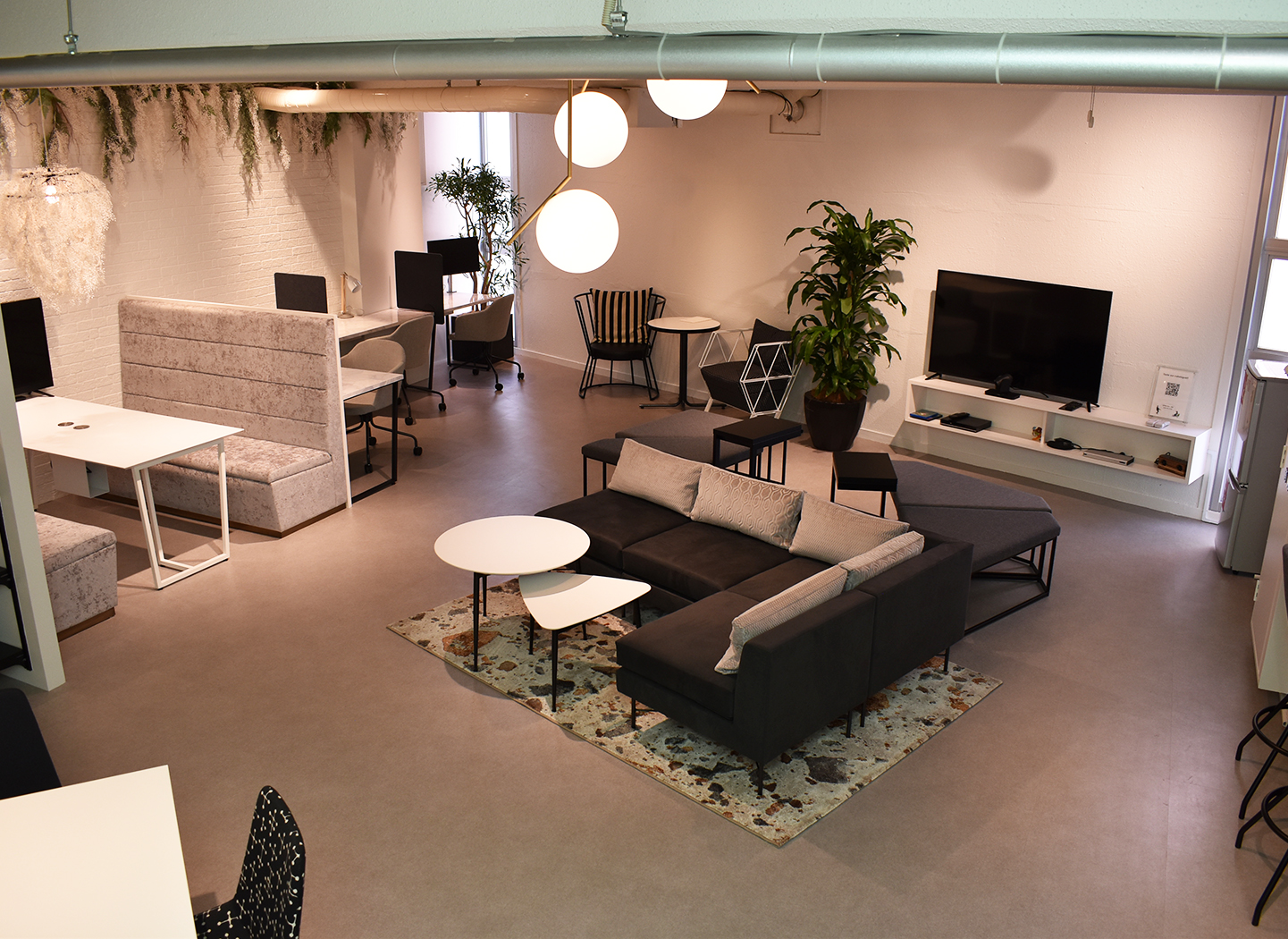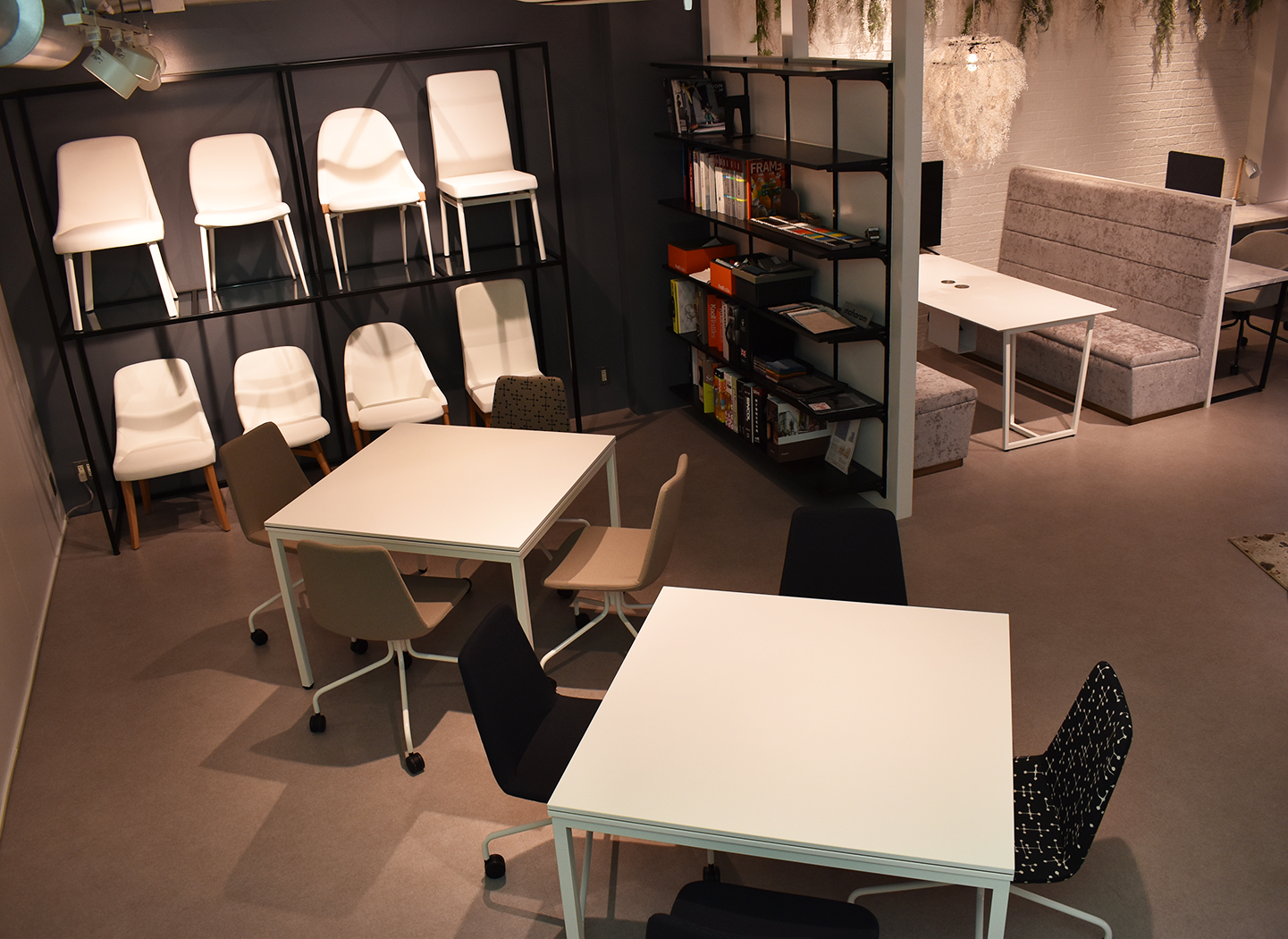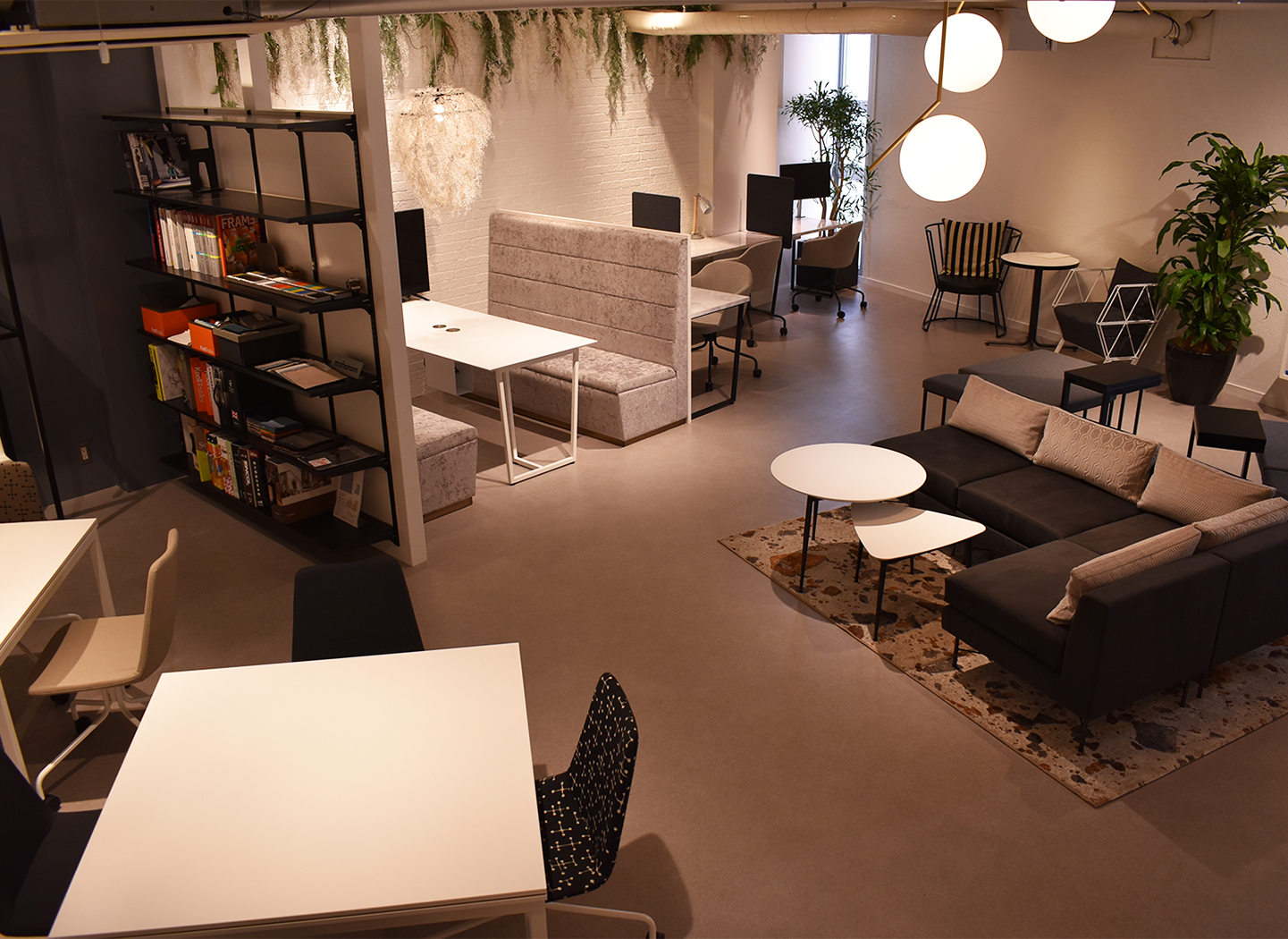 We changed the atmosphere before and unified it with a relaxable high culture modern style.
Aiming for a new proposal ever than before, we were also conscious of creating a sophisticated space in the showroom where chairs as protagonists, paying particular attention to the design and color scheme of the lighting and tables.
SALON

SALON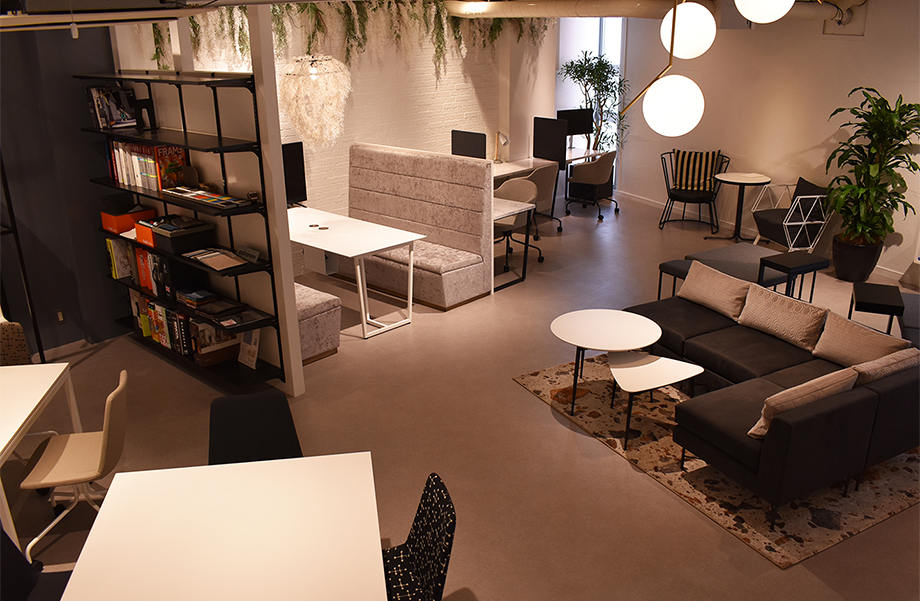 This showroom intends to provide a space where you can touch with the furniture and the interiors. Here you can feel the relationship between the chair and the upholstery. New things incorporated stir your imagination, such as new product proposals with an international sense. We renewed the showroom to make remote meetings with designers available on a large monitor and coexist the showroom space with the office. Thus, this high-class space helps us nurture our customers' imagination, shape the individuality, and support the idea of creating a more attractive space. It also performs well as a place for creating or deepening relationships. We sincerely look forward to your visit!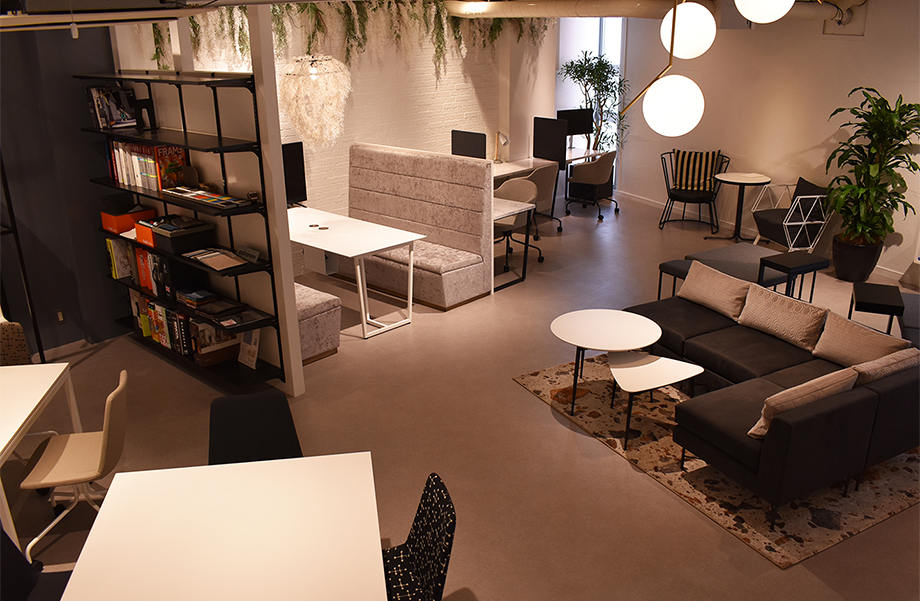 Location
QUON TOKYO SHINAGAWA SHOWROOM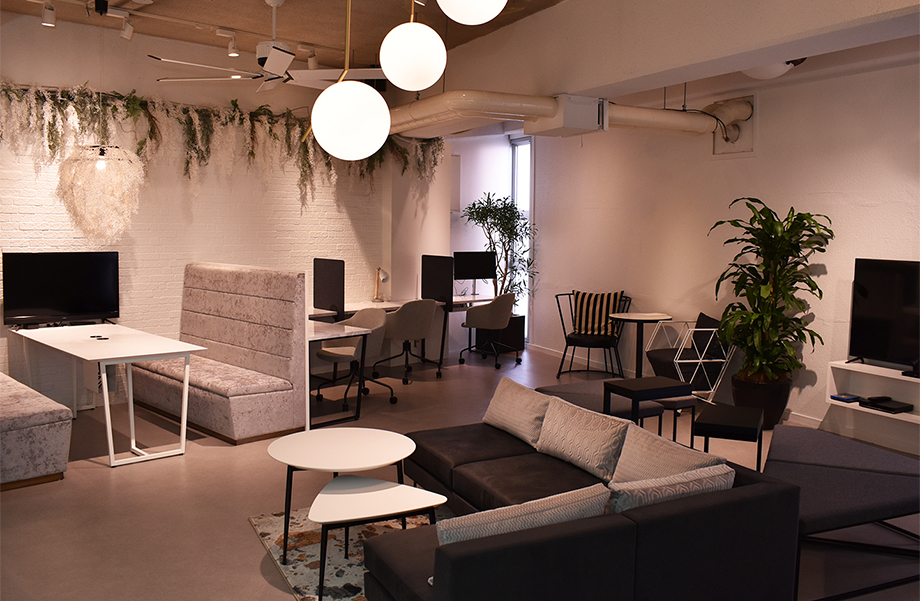 WAREHOUSE Konan (2F, Second Toun Bldg.), 3-4-27,
Konan, Minato-ku, Tokyo
108-0075
Tel: +81-3-6433-1075
Fax: +81-3-6433-1076
Opening Hours (reservations required): 9:00 AM to 5:30 PM
Closed: Saturdays, Sundays, and public holidays