We have been manufacturing and selling professional furniture for over 50 years, since our inception. We are committed to delivering the best products to our customers and improving the living environment of society as a whole through our business.
In recent years, we launched the QUON brand by integrating all of our products under one banner. The concept of the brand is high quality, a universal perspective, and the development of "only-one" products. We are determined to meet ever-diversifying customer needs by building a global network and thereby further enhancing the value of Otsu.
We aim to grow together with our stakeholders by promoting fair and transparent business activities and building trust with all stakeholders.

Head Office Everything is there for you to see and touch.
Equipped with all functions, Osaka Head Office provides the optimal environment for the manufacture of products that cater to customers' every need. Combining factories with offices enables customers to see the manufacturing process and feel the product quality at first hand. In July 2018, renovation of the 3rd Floor, the entrance, and the roof was completed. Showrooms where customers can see and touch QUON products, a cafeteria, and offices were newly established. The Osaka head office serves not only as a business base but also as a place where many people can experience QUON products and deepen their interest in them. This helps us to reflect customer feedback directly into our products. We will continue to grow the Osaka head office as a space dedicated to communication with our customers.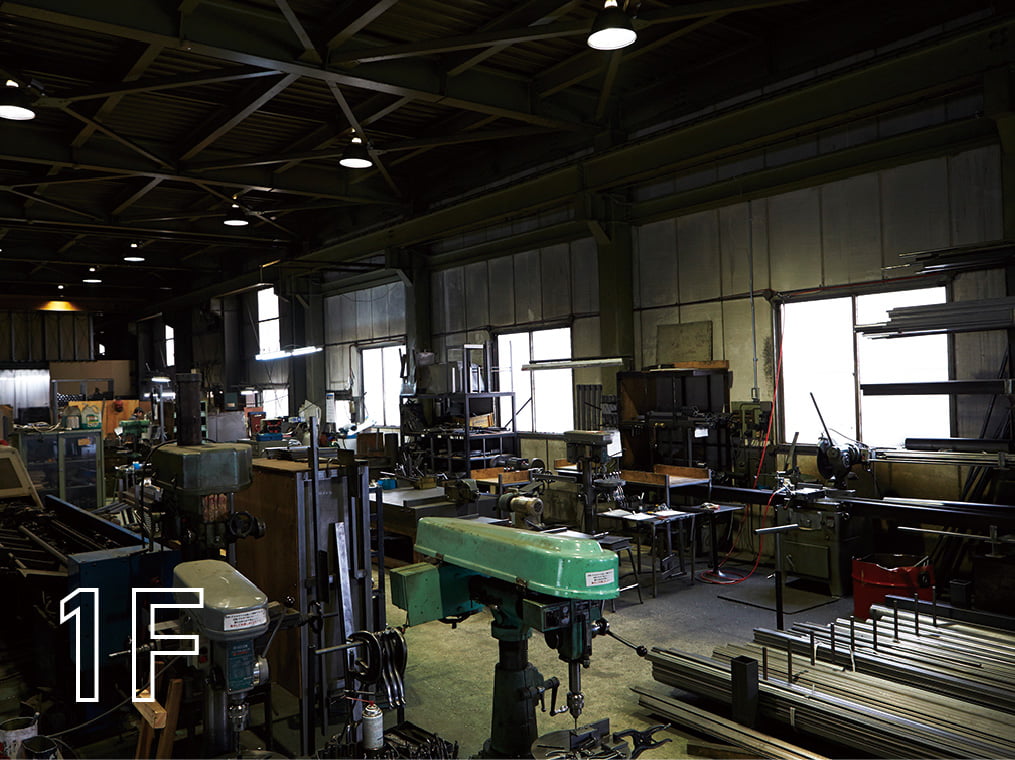 IRON WORKS
Based on the product concept of One Reason, "the ideal chair" is produced in this iron works. The all-in-one system, whereby experts who are well-versed in metallurgy work in each process, has realized "color ordering," a service that enables us to accept a color order for even a single chair, that only QUON can provide.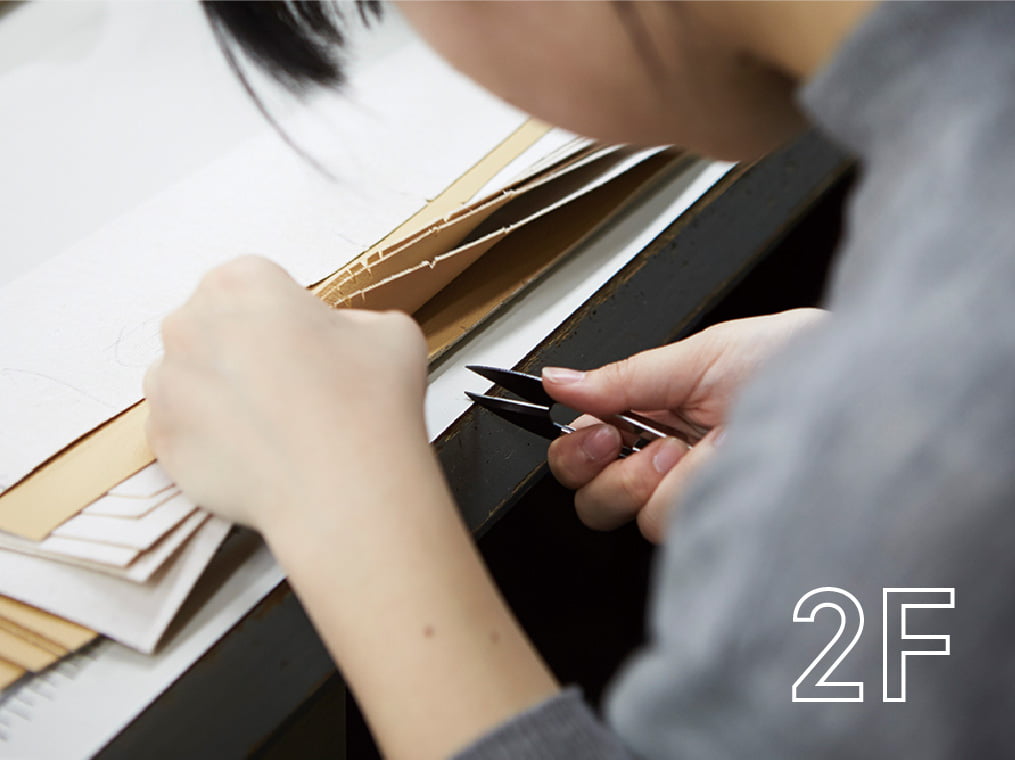 UPHOLSTERING FACTORY
In this factory, delicate processes that determine the design of each chair, such as cutting and sewing of fabrics and processing of cushion materials, are conducted. In the final process of upholstering, experts who know everything there is to know about the characteristics of fabrics and products, carefully upholster each chair using a variety of fabrics, thereby realizing the premier quality of QUON.
Company Name
Otsu Co., Ltd.
Foundation
April 1977 (Business operations commenced in March 1962.)
Representative
Hirotaka Kajiwara, Representative Director
Business
Manufacture and sale of chairs and tables for professional use
Products
Chairs, tables, and sofas
Main clients
Architectural design offices, interior design offices, office fitters, interior work contractors, office furniture manufacturers, etc.
Main financing banks
Yao Branch, Mizuho Bank and Hirano Branch, Risona Bank
Location

2-1-1, Kusune-cho, Yao, Osaka
Tel: +81-72-996-8708
Fax: +81-72-996-8472

3F, 2-1-1, Kusune-cho, Yao, Osaka
Tel: +81-72-996-8708
Fax: +81-72-996-8472
Opening hours: 9:00 AM to 5:00 PM (reservations required)
Closed: Saturdays, Sundays, and public holidays

WAREHOUSE Konan (2F, Second Toun Bldg.), 3-4-27,
Konan, Minato-ku, Tokyo
Tel: +81-3-6433-1075
Fax: +81-3-6433-1076
Opening hours: 9:00 AM to 5:30 PM (reservations required)
Closed: Saturdays, Sundays, and public holidays
In 2011, we received the Regional Monozukuri Spirit Excellent Company Award (Osaka) from the Osaka SME Awards Committee.